Innovative WordPress Booking System
One of a kind Google Calendar 3-way integration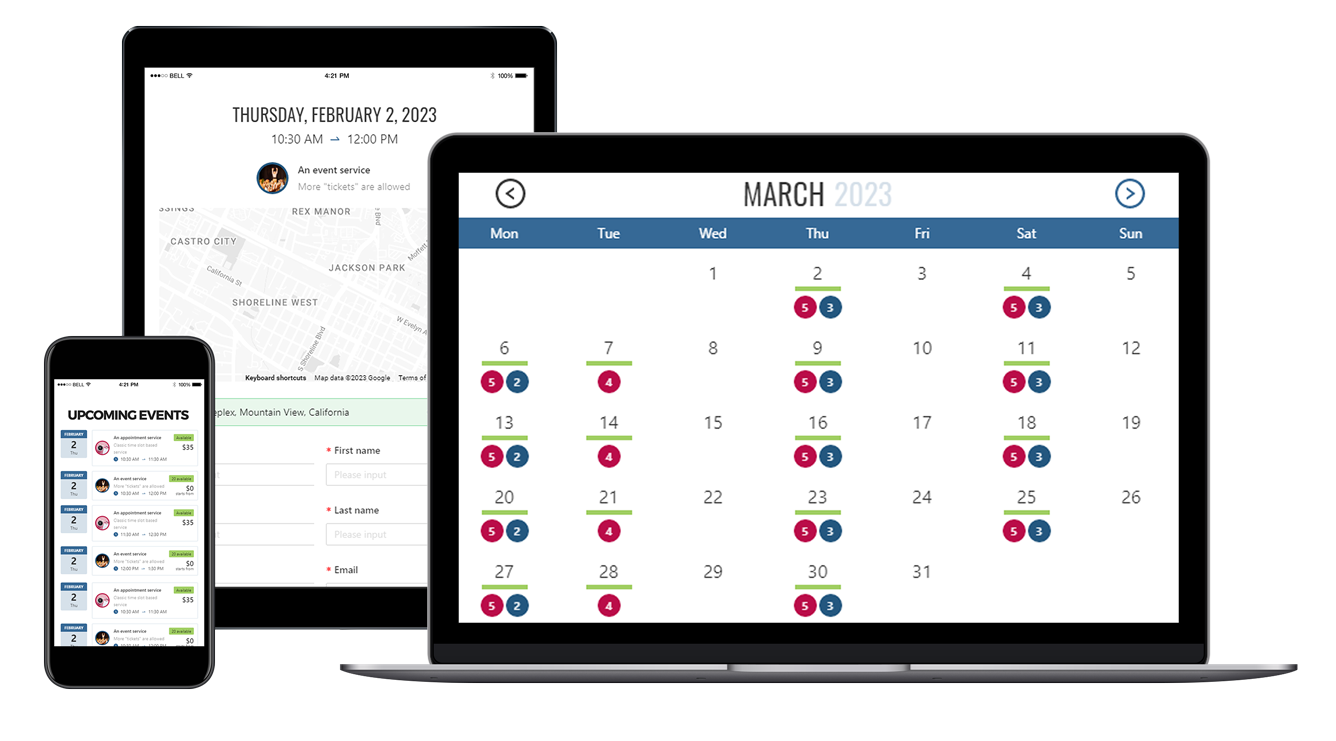 Why reinvent the wheel?
TheBooking is a WordPress booking system for appointment scheduling with a distinctive feature: availability plans can be made and managed in Google Calendar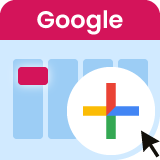 1.
Create an event in Google Calendar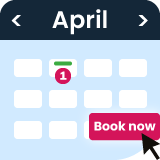 2.
It appears as available in your website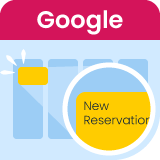 3.
Once booked, the event is updated back in Google Calendar
Not a big fan of Google Calendar?
No problem! You can still plan availability in the backend of the plugin with a handy planning tool.
SEE IT IN ACTION
Calendar widget
This is what a general booking calendar looks like, with many services to choose from.
SEE IT IN ACTION
Upcoming events
A handy list of upcoming events.
The widget is fully configurable. This one shows the next 4 upcoming events.
SEE IT IN ACTION
Direct forms
Unscheduled services don't require the customer to select a time slot.
Therefore, reservation form is displayed directly.
Want to know more?
Especially suitable for
If you belong to one of those categories, you may want to know you're in good company using TheBooking
Some of the features
Collaborative
Define your staff, let them plan their own availabilities with their Google Calendars.
Notifications
Customize the email content, use dynamic data via placeholders, set reminders.
Booking form
Team Booking allows you to build a customized booking form for each one of your services.
Payments
Activate the payment support with Stripe (iDeal, ApplePay, GooglePay) and PayPal.
Maps
Just add a location to a Google Calendar event and the map will automatically appear on your reservation form.
Database
Sort the reservations, search through them, export them as .CSV or .XLSX*!
Our customers say…
Well, this is an excellent plugin for appointment booking. I could never find anything like it. The code is elegant and close to perfection. But most of all, Vonstroheim provides the best, most precise, and most prompt support.
Kudos for the great code and support.
I have been using this plugin for at least 2 years, it really helped us manage a quite difficult System, we have 5 locations many service types many service providers and 5 people managing this, it was not easy to find a robust System that was cost effective.
When we bought it, it worked fine for our use case then.
Recently, we changed our scenario and the component adapted flawlessly.
Support is very rapid and developer cares a lot about this product.
I've just bought this, and so far very pleased. Integration with Google calendar works well, if a little complex to set up. It's a big benefit to use Google Calendar rather than having a separate calendar to update.
Payment integration was very easy. The configuration options are well thought out, and I've yet to find something I can't do.
TheBooking
The most innovative Reservation Plugin for WordPress
FEATURED ON